This is a selection of photographs taken at the 2001 Chicago pen Show by Terry Clark (www.terryclark.com). The balance of the photographs where indicated were taken by Donal Higgins and Len Provisor. This page may take a while to load!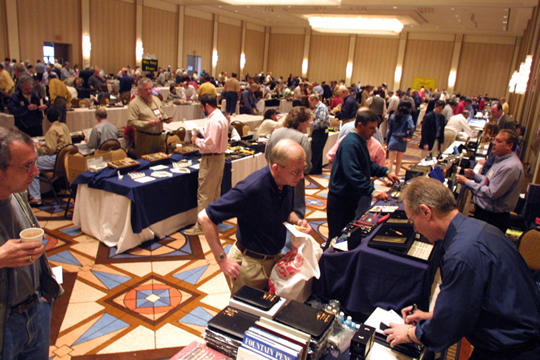 General view of the Astor Ballroom with FPH tables in foreground.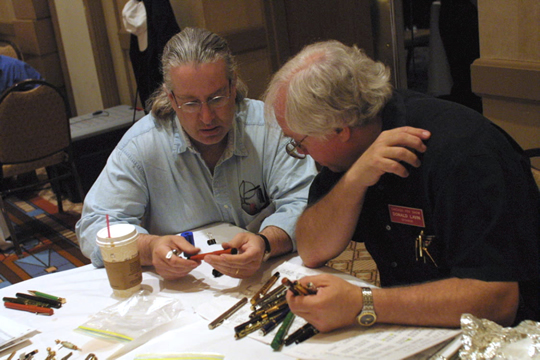 Show co-organizer Don Lavin (right) with Neal Frank.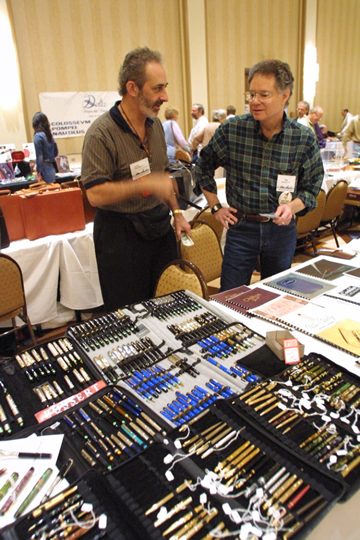 L-R Guido Staltari from Australia and Jon Rosenbaum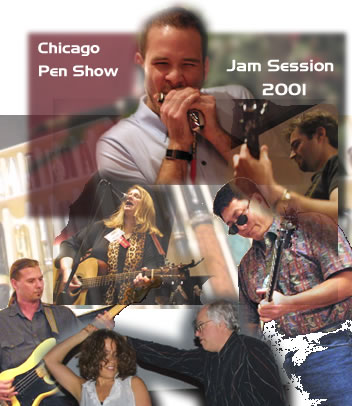 The Jam Session, Jake Englel on Blues Harp, Mitch Lavin guitar, Sandy Andina acoustic guitar, mountain dulcimer, bass and vocals,
Jimmy Wu guitar and bass, Detlef Bittner bass and Don and Erica Lavin dancers. Pens by Novelli.
John Mayall at Buddy Guy's Legends Club and (right) outside of the club.Photos Len Provisor (right) and Donal Higgins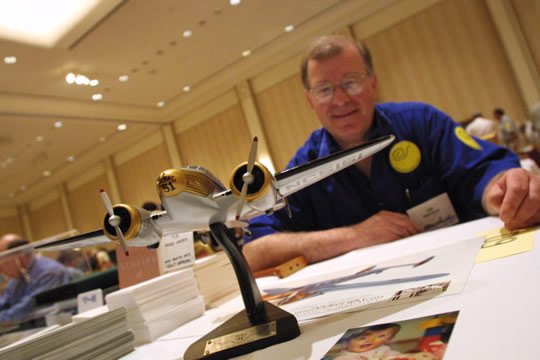 Len Provisor with the new model 51 Beechcraft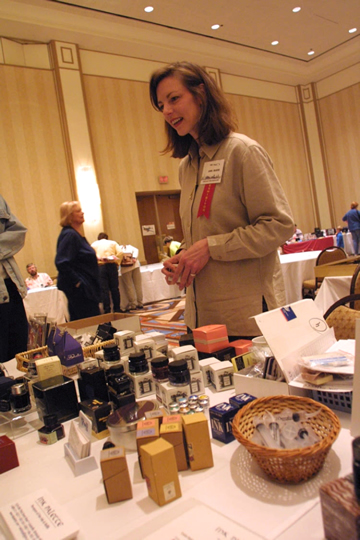 AnnMarie from Ink Palette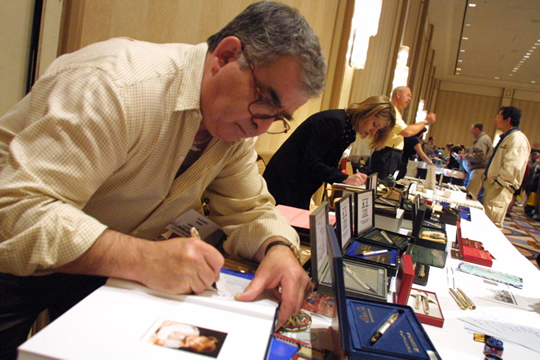 Andreas Lambrou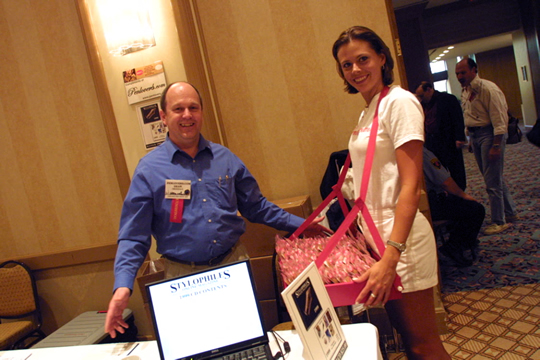 Dean Tweeddale from Penlovers with Amy "the cookie girl"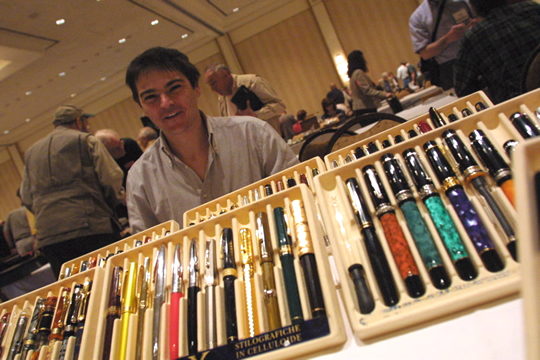 Marco Parascenzo from Novelli Pens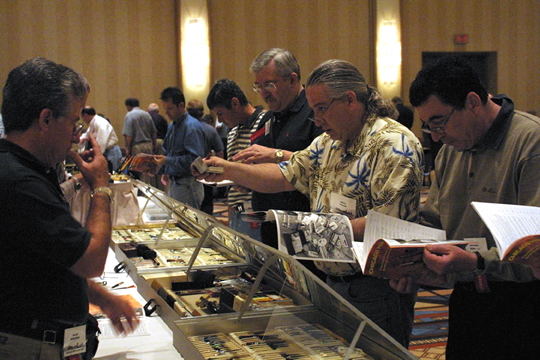 Auction preview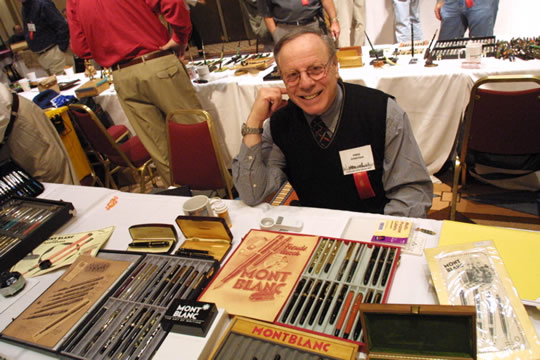 Fred Gorstein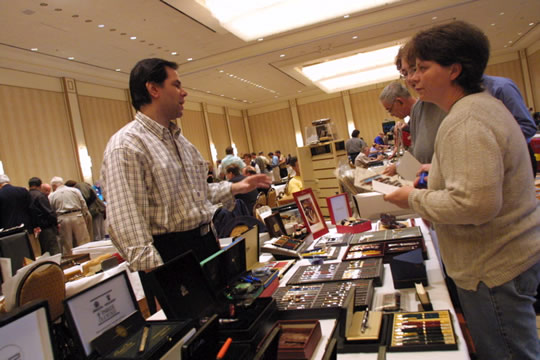 Howard Kaplan
Images except where noted are © Terry Clark 2001 all rights reserved.